Happy National School Principal Day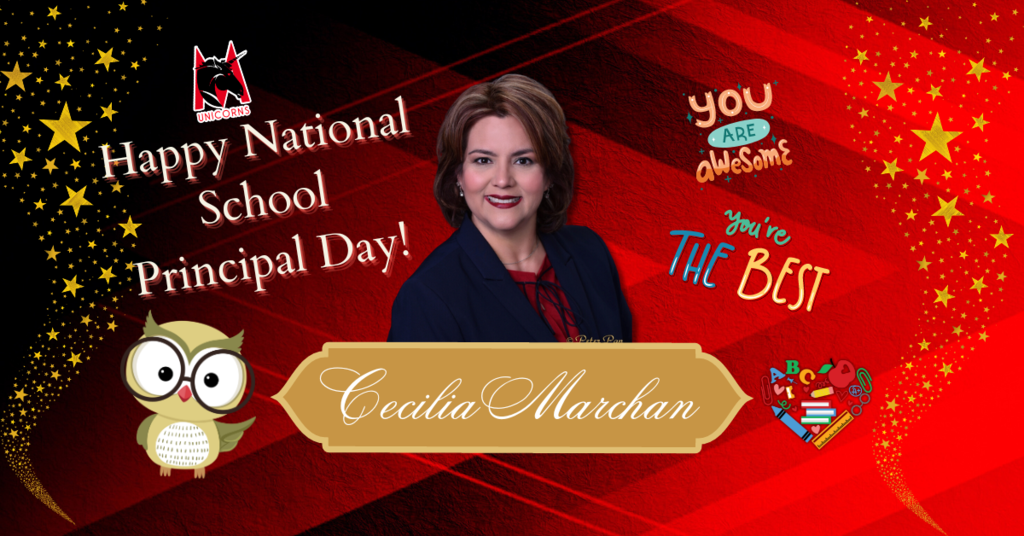 Congratulations to the 5th Grade and 3rd Grade Milton Basketball teams as the both won their Championship games! WOOHOO!! ❤️ 🏆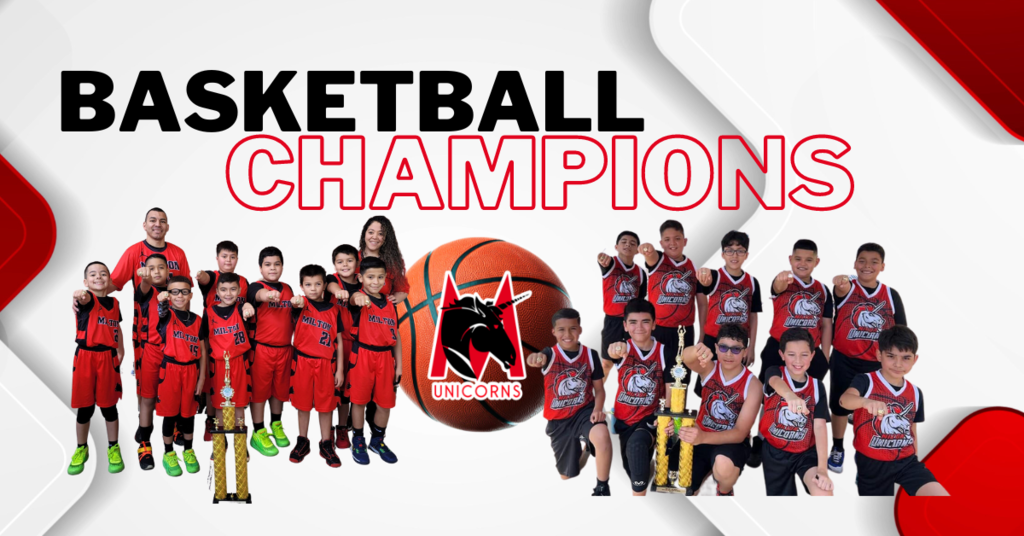 Senior Walk 2023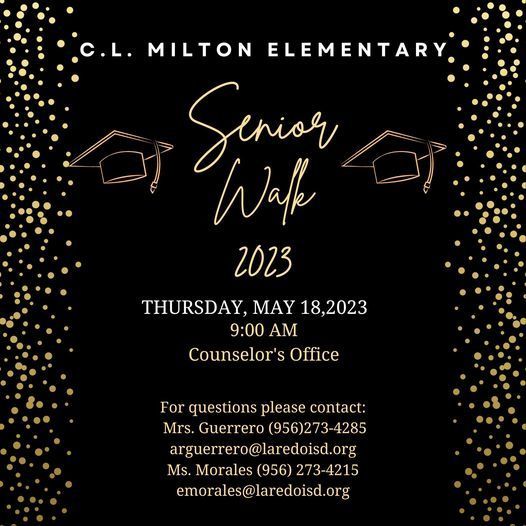 Week of the Young Child activities continue!

Final Chess Tournament for 2022-2023 school year 🎉🎉🎉 Congratulations boys and girls and many thanks to Mrs. Maria Elena Hopkins and Leslie Izaguirre, their sponsors ❤️ Christopher Pineda took home 10th place districtwide👏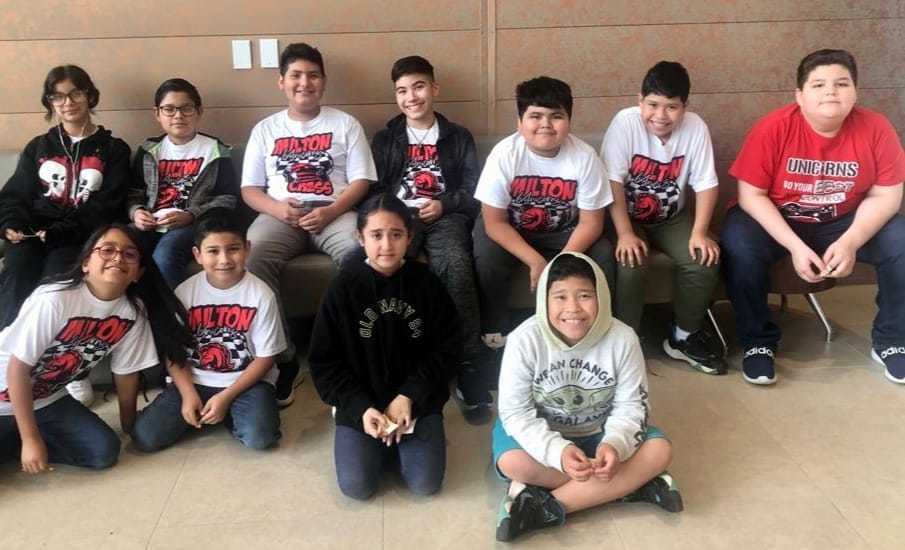 LISD is encouraging, recognizing and displaying students' art talent in the District Student Code of Conduct (SCOC) and Handbook Covers. *See flyer for more details* Deadline to submit: May 24, 2023.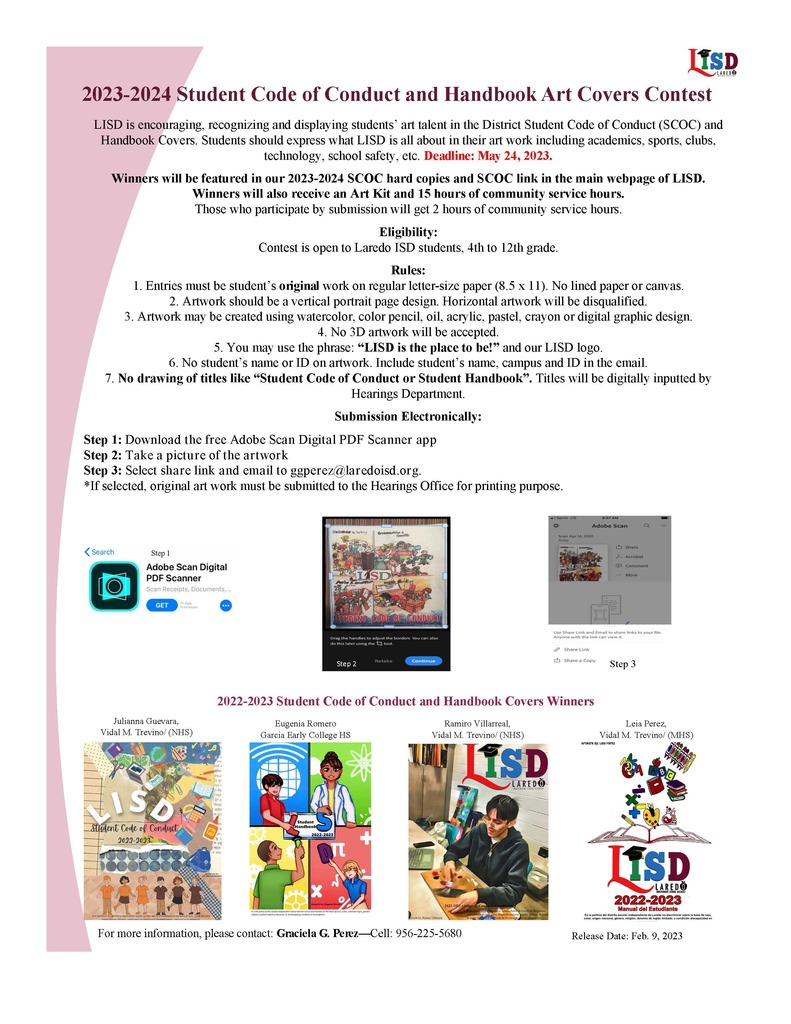 Kids Heart Challenge has begun! The American Heart Association needs our help. Get your first donation in today to start earning and collecting the adventure quest characters! Download the Kids Heart Challenge app or go to
www.heart.org/khc
and REGISTER TODAY! __________ ¡Kids Heart Challenge ha comenzado! The American Heart Association necesita nuestra ayuda. Recoge to primera donación hoy para empezar a ganar los personajes de aventura! Descargue la aplicación Kids Heart Challenge o visite
www.heart.org/khc
y ¡REGÍSTRESE HOY!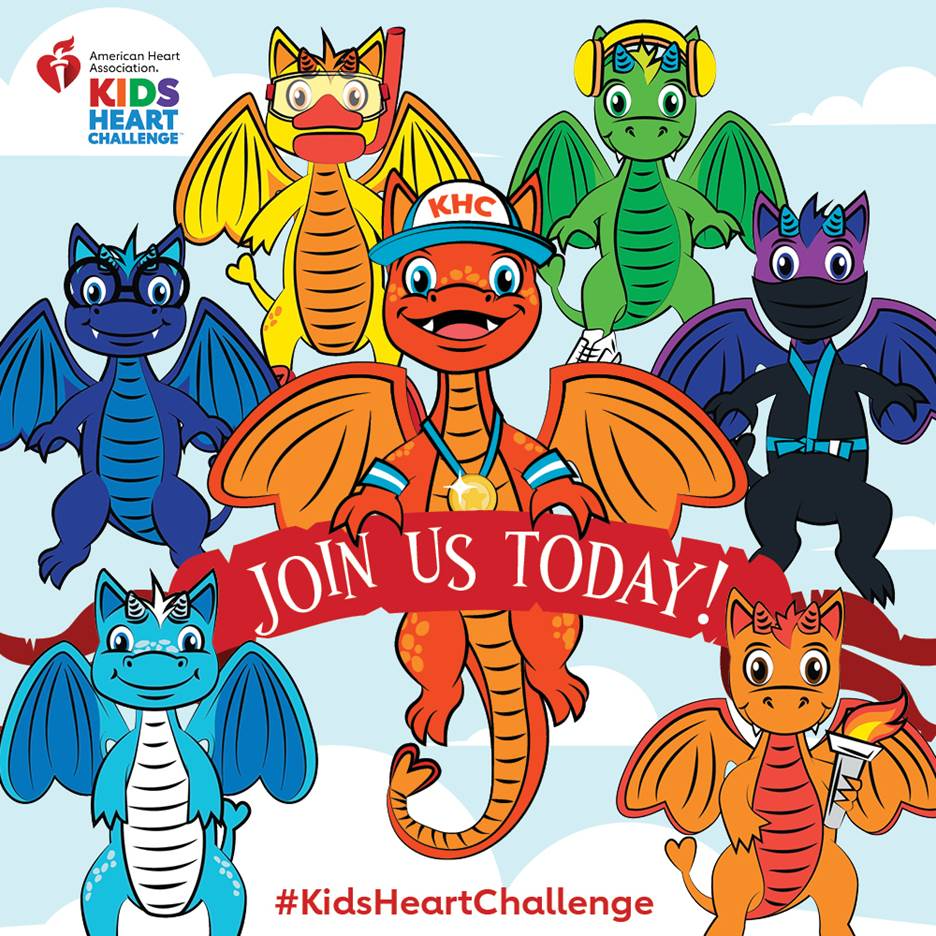 Have you met heart hero, Finn? Finn's Mission is to help kids with special hearts! He has set a goal to get 1.8 million families (in honor of his 18 procedures) to learn Hands-Only CPR! Download the Kids Heart Challenge app or go to
www.heart.org/khc
and REGISTER TODAY! __________ ¿Conoces al héroe del corazón, Finn? ¡La misión de Finn es ayudar a los niños con corazones especiales! ¡Se ha fijado la meta de lograr que 1.8 millones de familias (en honor a sus 18 cirugías) aprendan RCP usando solo las manos! Descargue la aplicación Kids Heart Challenge o visite
www.heart.org/khc
y ¡REGÍSTRESE HOY!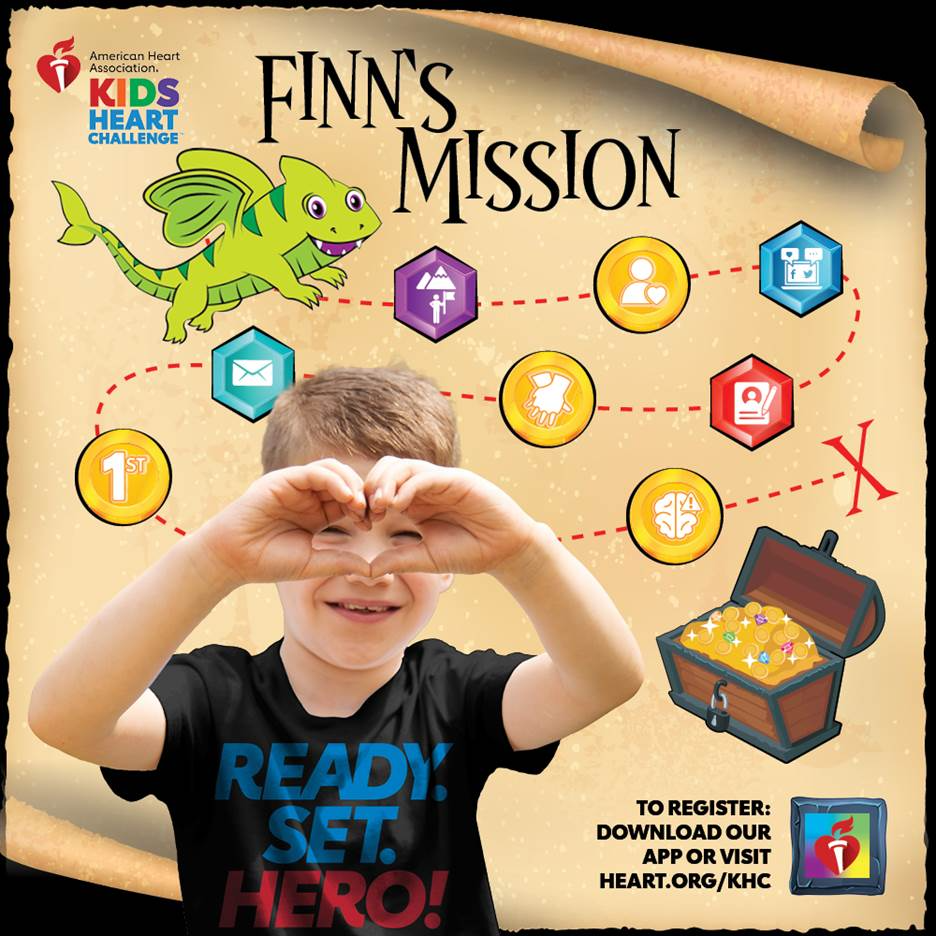 LISD Online Registration for the 2023-2024 School Year starts Monday, April 3.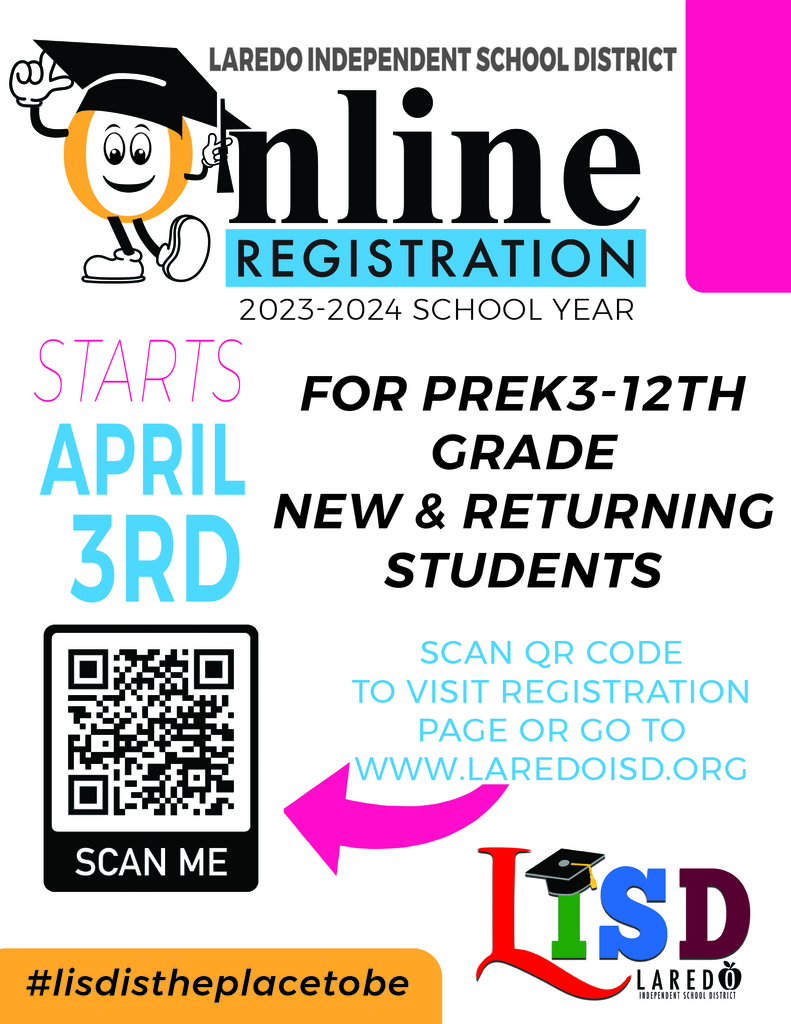 Laredo ISD Instructional Technology Leading the way at #TCEA Instructional Tech staff presented their session, Little Tech Einsteins, at the TCEA Conference Wednesday morning. Session focused on strategies and learning resources to engage our young learners. #TCEA23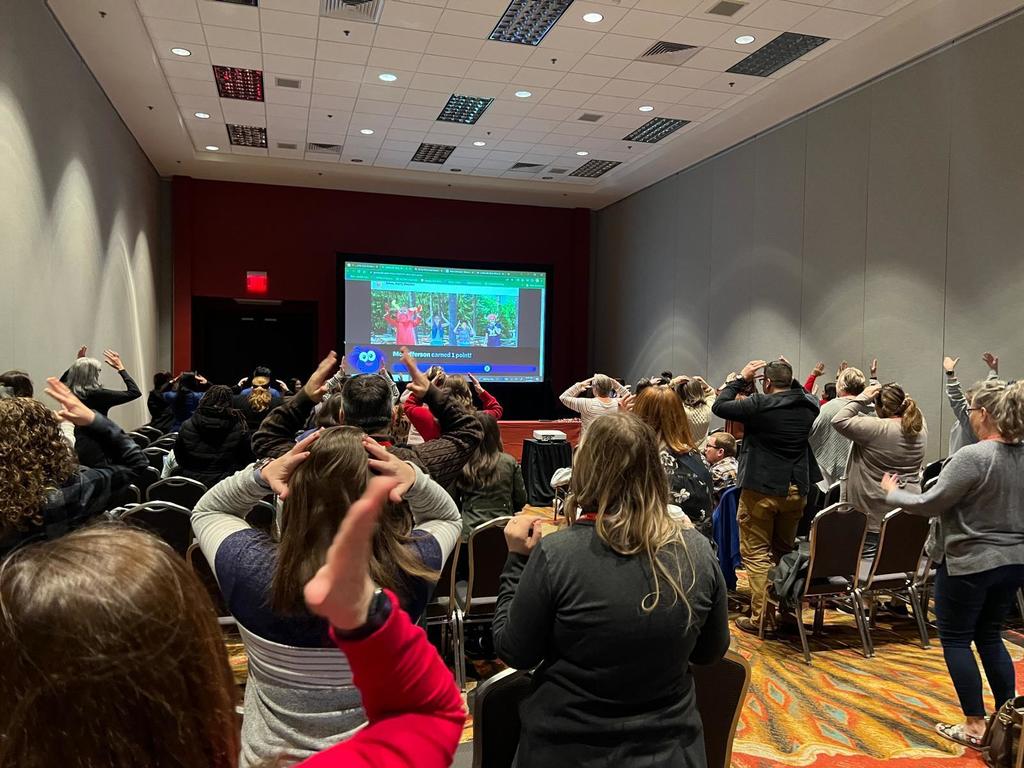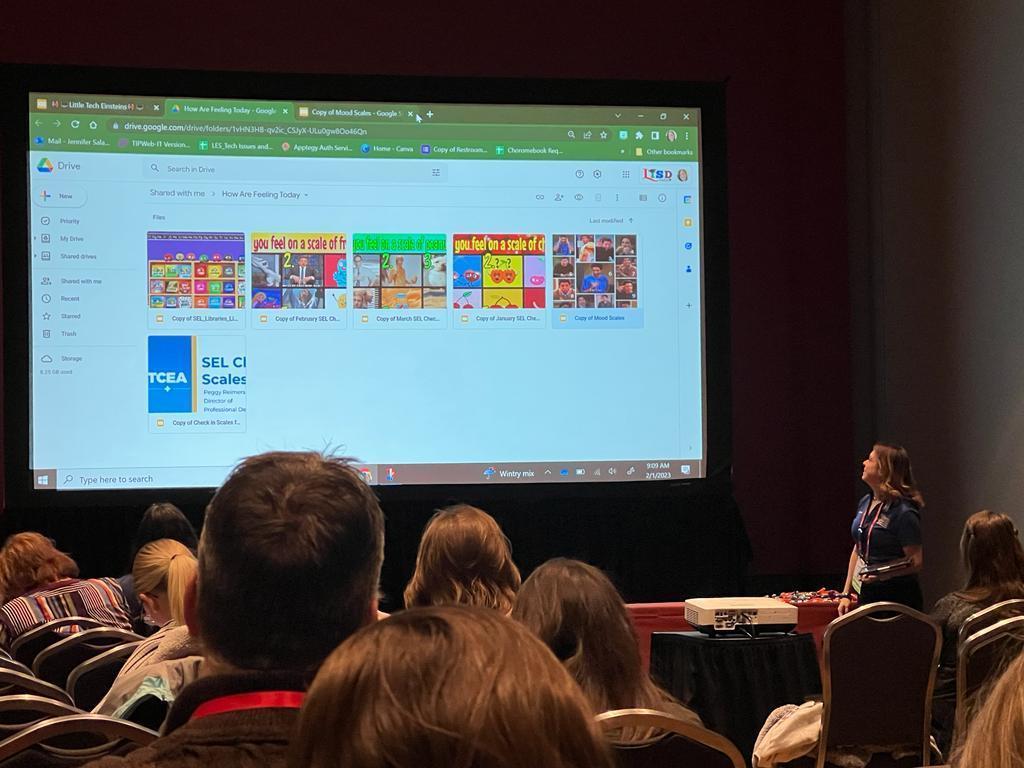 Make sure you place your order for this year's Milton Year Book! Place your order at our Front Office or Scan QR Code to order online.

FRIDAY, DECEMBER 16, 2022 - STUDENT EARLY RELEASE SCHEDULE · 1:30 PM Elementary School Students · 1:45 PM Middle School Students · 2:15 PM High School Students This schedule includes all LISD Early College, Magnet School, and Valdez High School students.

Happy Veteran's Day


Nixon vs Martin tickets – limited number of tickets available. GoFan Online ticket purchase is recommended to facilitate entrance and guarantee a ticket. Game is scheduled for Saturday November 5, 2022 – kickoff is at 7pm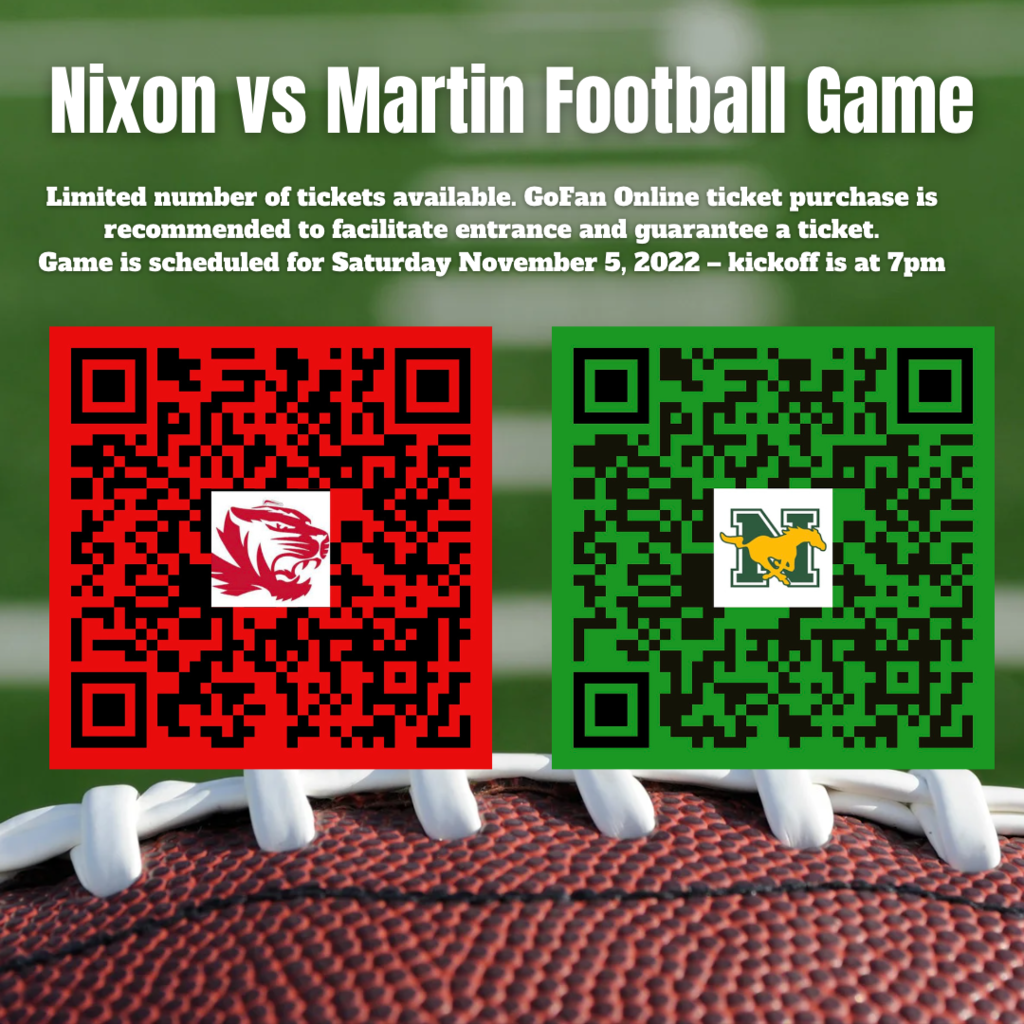 The LISD Child Nutrition Department held the first Elementary Menu Advisory Committee (EMAC) Meeting this week at the Sanchez/Ochoa Elementary School Cafeteria. LISD elementary students from all campuses who are members of the EMAC taste tested and rated several new menu items that will be considered for next year's school menu. Some of the menu items that 138 students sampled included ultra-bean and chorizo burrito, blueberry muffin, breakfast pizza, pop tarts, boneless chicken chunks, nacho chips with cheese sauce, graham cracker snack, flavored popsicles, and much more. During the year the students will assist with evaluating food items, discuss cafeteria dining issues, advocate for their peers, and help plan menus. Earlier this month LISD secondary students participated in the Secondary Menu Advisory Committee (SMAC) Meeting at the Trevino Magnet School cafeteria.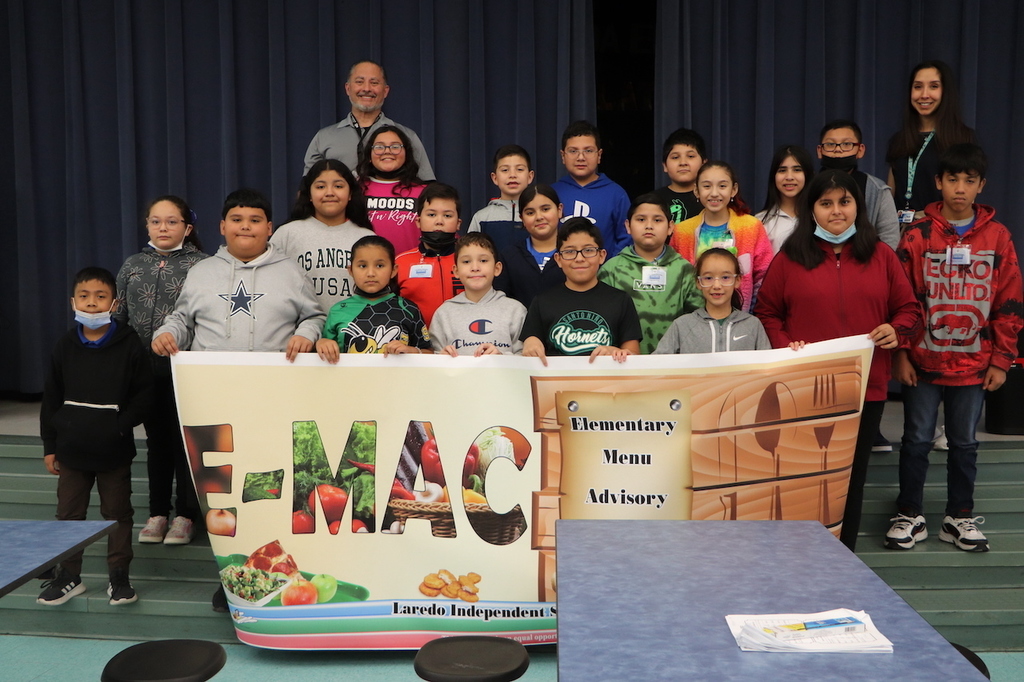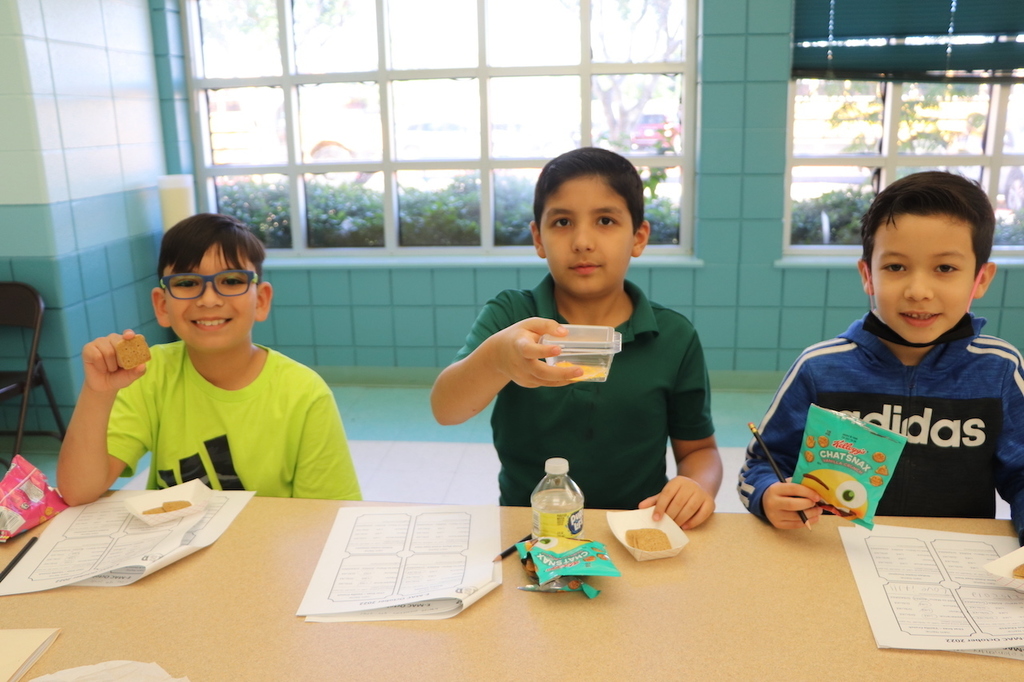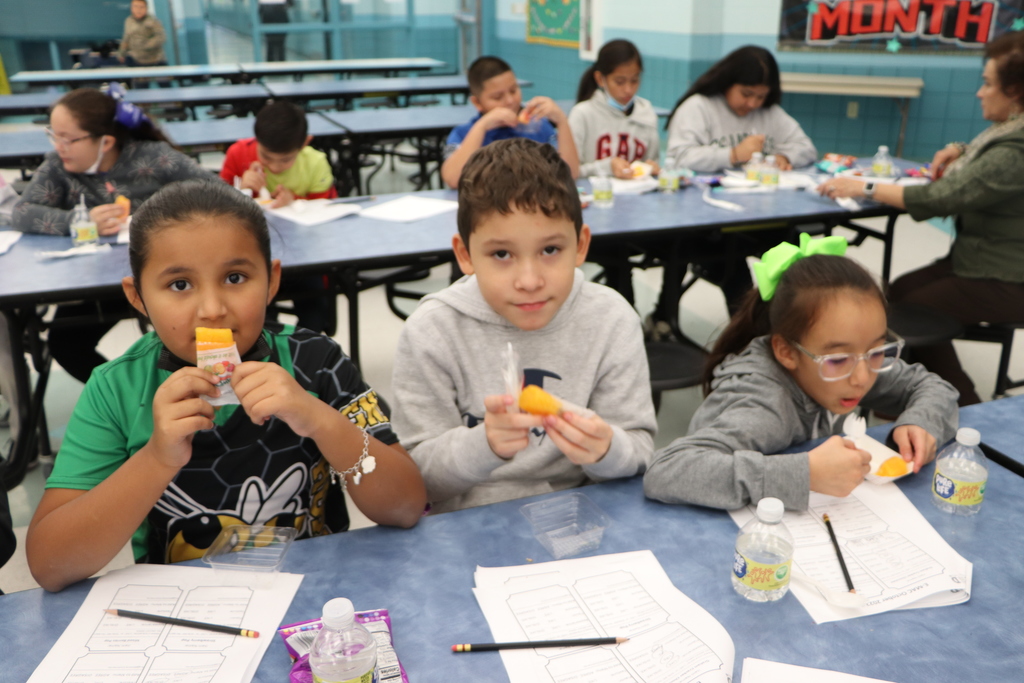 Congratulations to Ms. J. Mendoza and Ms. M. Sanchez for completing their 20 Hours of Technology Professional Development! 💻🥳️

Pre-order your Milton Yearbook! Scan the QR code to reserve your copy or stop by our front-office to order.

America's Safe Schools Week! #MiltonKeepingitSafe 🦄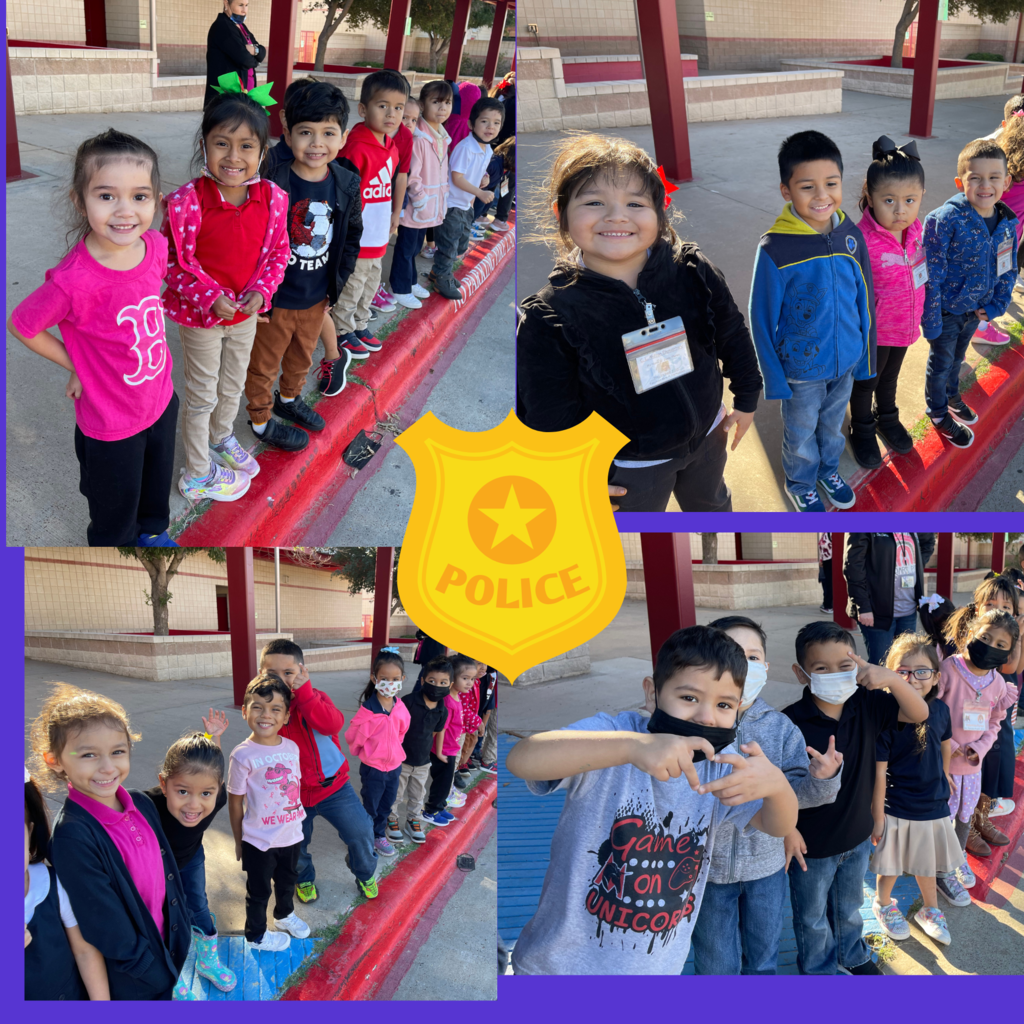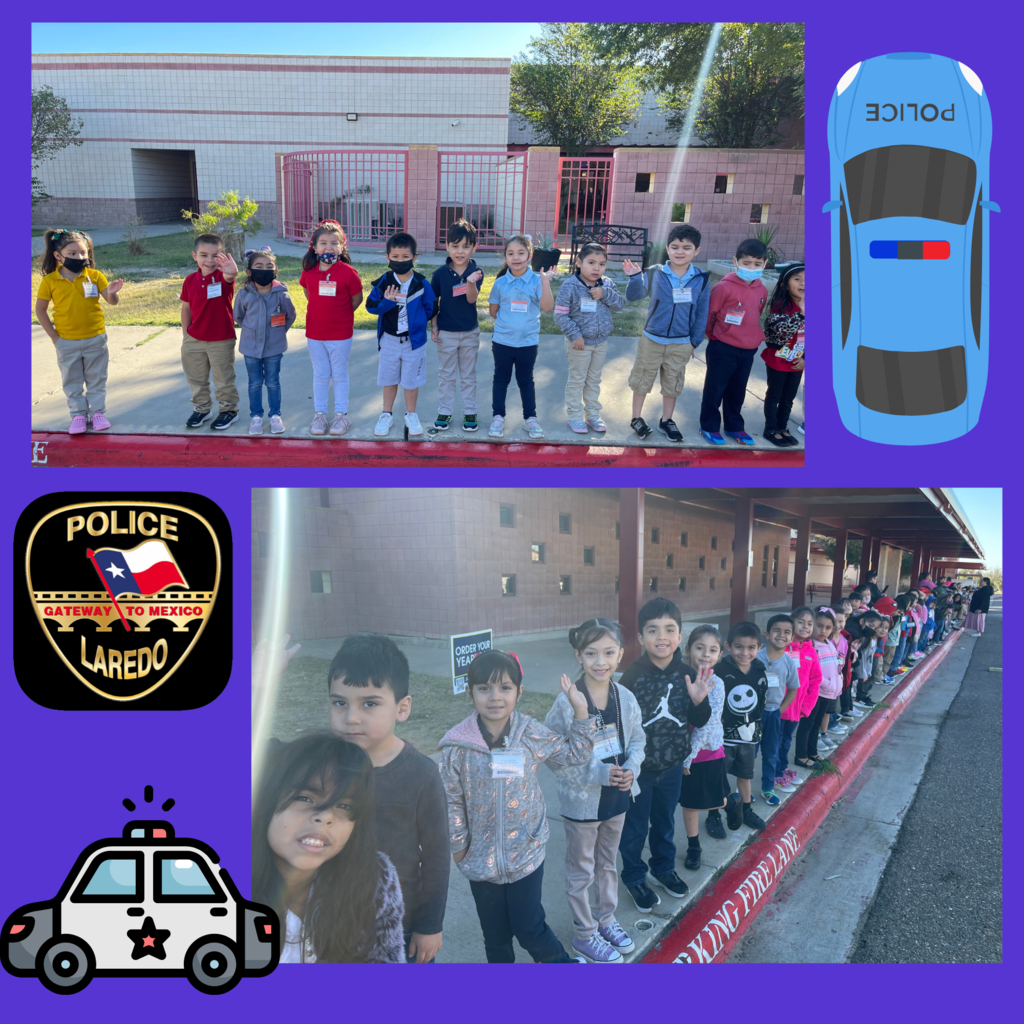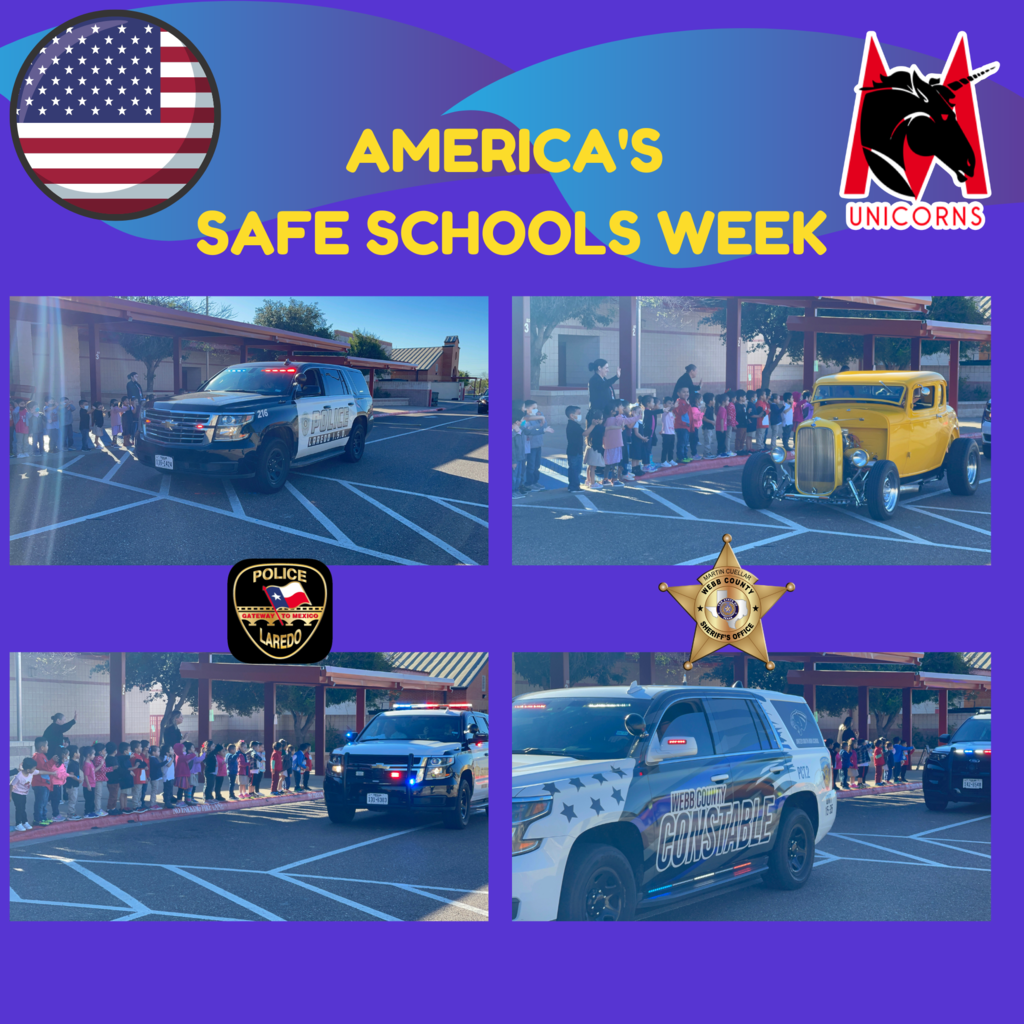 National School Bus Safety Week is an active and evolving public education program and an excellent way for parents, students, teachers, motorists, school bus operators, school administrators, and other interested parties – to join forces and address the importance of school bus safety. Designed to promote school bus safety, school districts throughout the country observe School Bus Safety Week. LAREDO ISD celebrates and are THANKFUL to our School Bus Operation!